A Canadian premier said Saturday the proof of vaccine requirement makes no sense and he will end it in the "not-too-distant future" in his province.
Saskatchewan Premier Scott Moe said in a statement that being vaccinated doesn't prevent one from getting the virus and the vaccine mandate "makes no sense."
"I want to be clear on how I feel about vaccines. I am fully vaccinated with my booster shot. This did not prevent me from recently contracting COVID-19, but I believe it did keep me from becoming sick," he said in a statement.
COVID-19 is the disease caused by the CCP (Chinese Communist Party) virus, also known as coronavirus.
"That said, because vaccination is not reducing transmission, the current federal border policy for truckers makes no sense. An unvaccinated trucker does not pose any greater risk of transmission than a vaccinated trucker," he continued.
He will "continue to encourage everyone to get vaccinated" though, believing it will prevent people from becoming seriously ill.
The Epoch Times reached out to the Canadian Prime Minister's Office and the White House for comments.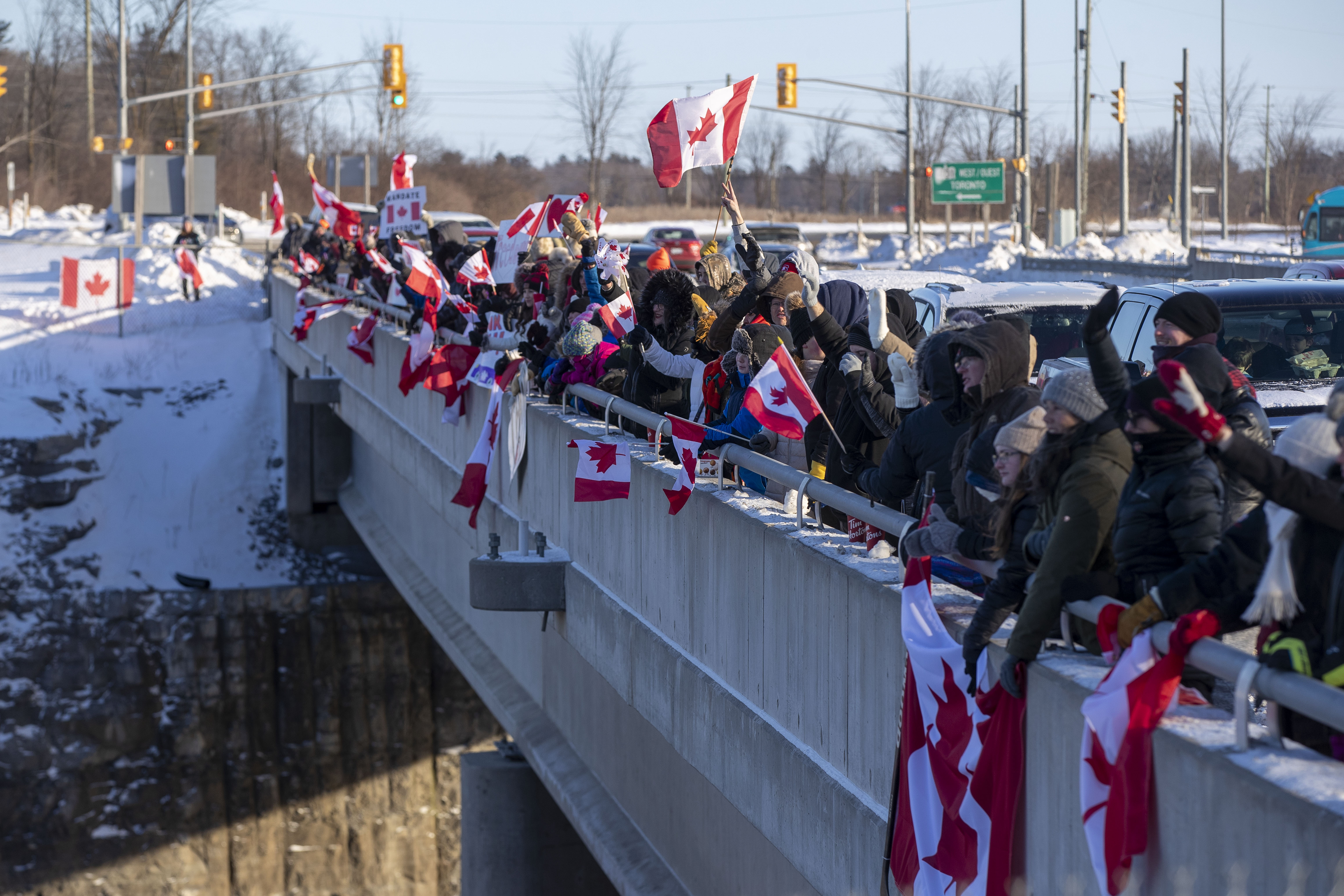 Moe showed his appreciation to the truckers for keeping the country running during the pandemic and said the federal vaccine mandate for truckers poses a significant risk to Canada's economy and to the supply chain in Saskatchewan.
Saskatchewan is a Canadian province about 1,950 miles from Ottawa. It borders the United States from the south.
Moe's statement came as over 10,000 Canadian truckers are holding the Freedom Convoy 2022 to protest the vaccine mandate for truckers.
After the Public Health Agency of Canada's announcement that foreign truck drivers can only enter Canada if fully vaccinated starting Jan. 15, and the U.S. Occupational Safety and Health Administration (OSHA) announcing similar requirements starting Jan. 22 for non-U.S. national truckers crossing into the United States, thousands of truckers decided to protest and will meet in Ottawa in an attempt to stop the mandates.
Truckers in west Canada started mobilizing on Jan 23.
As the record-breaking convoy passed through different cities, they were greeted with long rows of people cheering and holding Canadian flags, with some shooting off fireworks.
U.S. truckers started joining the protesting efforts swiftly after the creators of Freedom Fighter Nation, attorney Leigh Dundas, and her personal assistant Maureen Steele, heard the news and started organizing in the United States.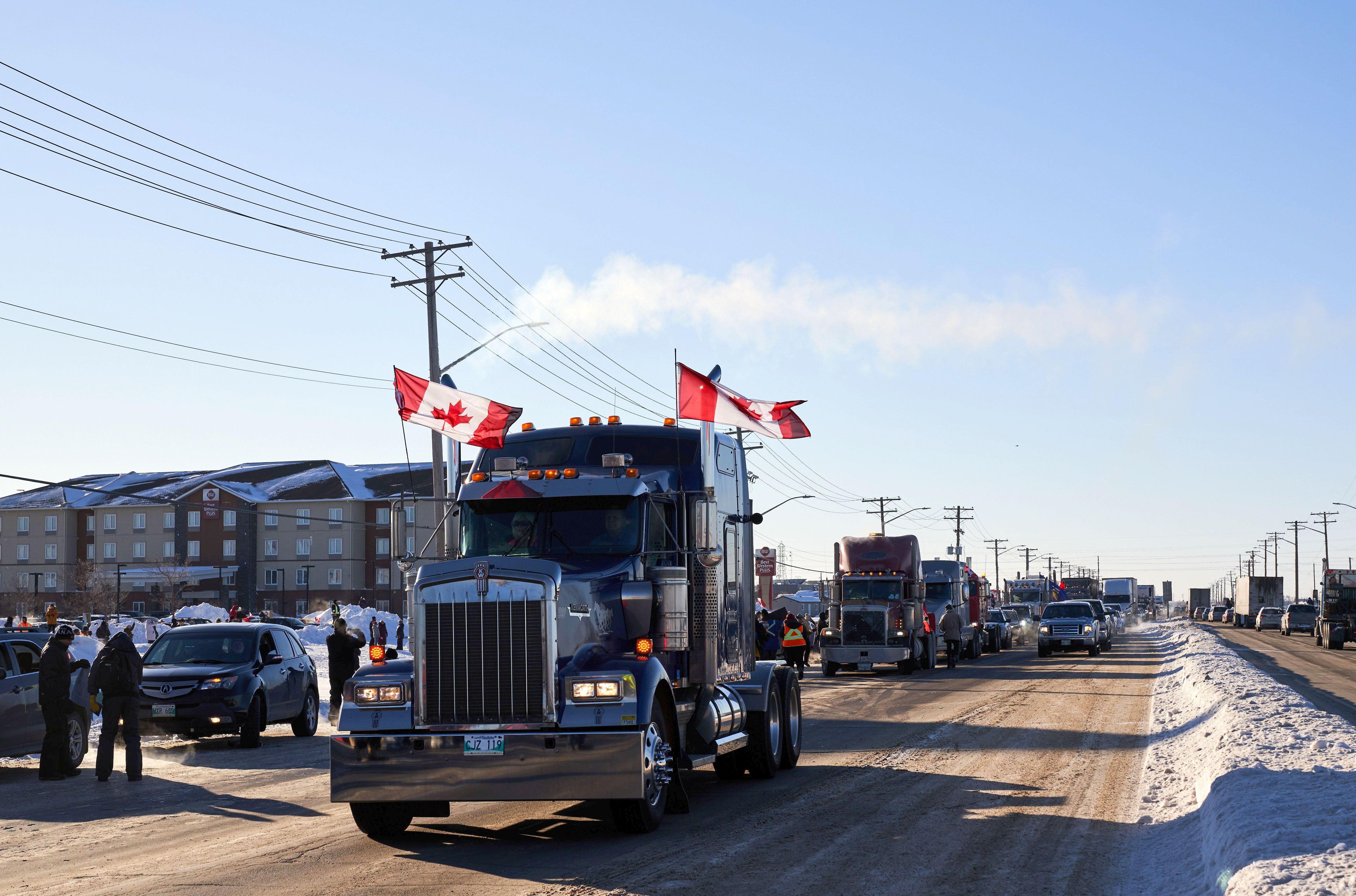 The premier of Alberta, Jason Kenney, also voiced support of truckers and promised to discuss the vaccine mandates for truckers with his U.S. counterpart when he's attending the National Governors Association meeting in Washington, D.C.
"I will be there to discuss growing supply chain problems, including the U.S. and Canadian governments' policies that have impacted many cross-border truckers, causing further damage to supply chains and higher prices for consumers," he said in a statement.