Babi Yar Holocaust Memorial "Unscathed" According to Israeli Journalist
Published 2 weeks ago, on 3 March, 2022 By Paul Joseph Watson
After Ukrainian President Volodymyr Zelensky claimed that Russia had attacked the Babi Yar Holocaust memorial in Kiev in an attempt to "erase our history," an Israeli journalist visited the site to discover that it was in fact "unscathed."
Narrative fail.
Legacy media outlets breathlessly reported on Monday that the memorial had been deliberately attacked by an air strike, amplifying Zelensky's claim that the destruction was "beyond humanity."
"[The Russians] have orders to erase our history, our country and all of us," Zelensky said. "You killed Holocaust victims for the second time."
However, the attack had actually targeted the nearby television tower and the memorial was not damaged.
The memorial was "not harmed and no bomb, missile or artillery shell hit the site itself," Ynet News reported.
"The damage was caused to nearby Kyiv's communications and television tower complex, some 300 meters [984 feet] away from the new memorial and a kilometer [3280 feet] from the old one."
Israeli journalist Ron Ben Yishai visited the site on Wednesday to take photographs, discovering that the memorial was in fact "unscathed."
As Chris Menahan notes, "The false claim Russia bombed a Holocaust memorial was perhaps the top story on social media on Tuesday and was repeated by virtually every major controlled media outlet as though it was fact."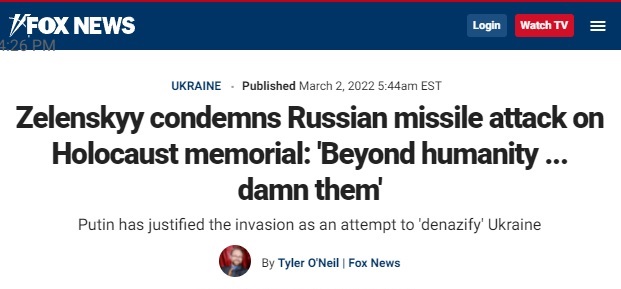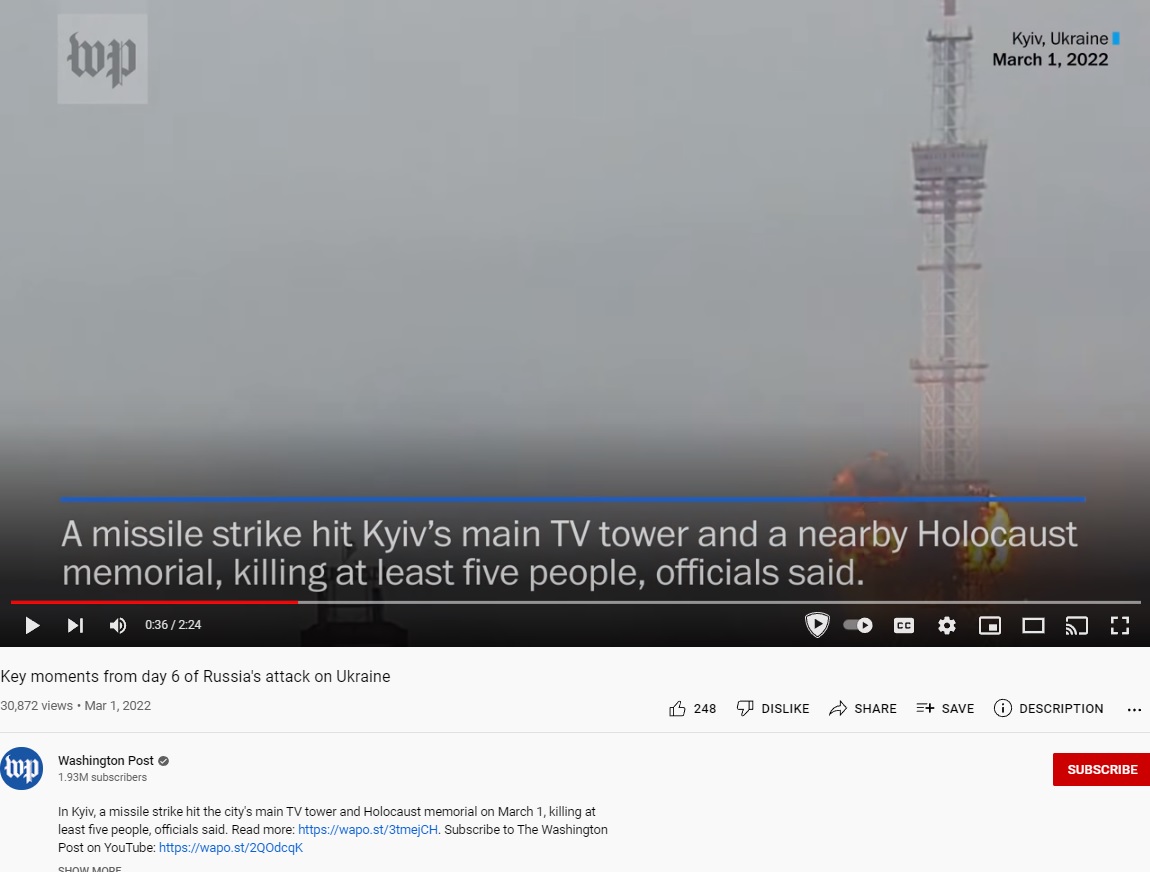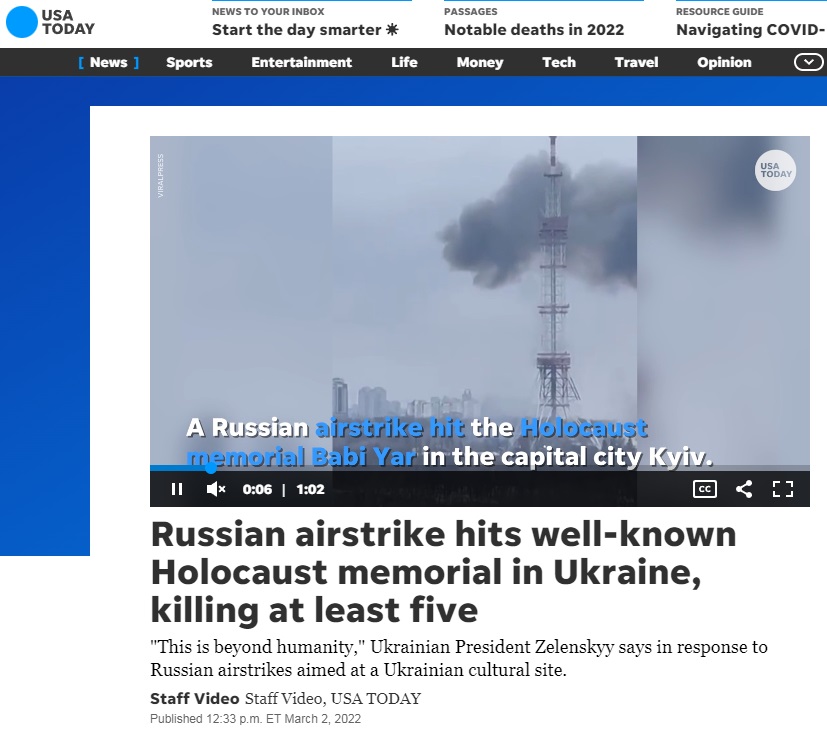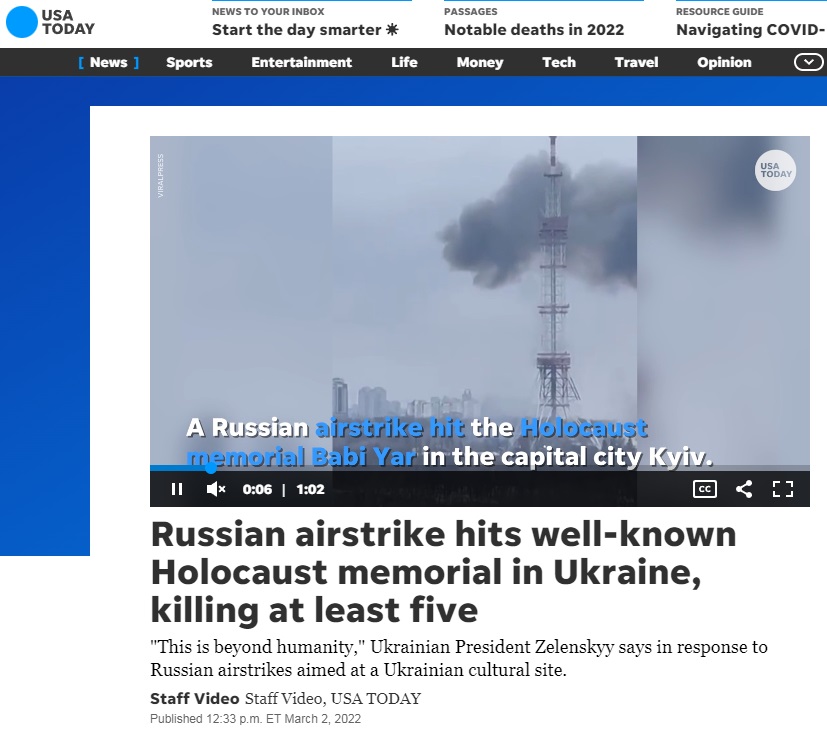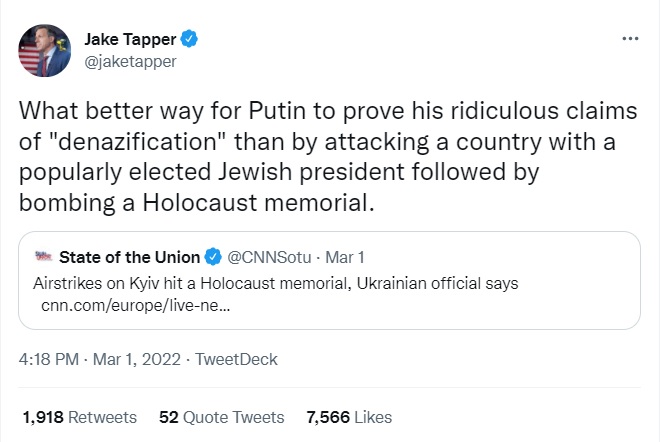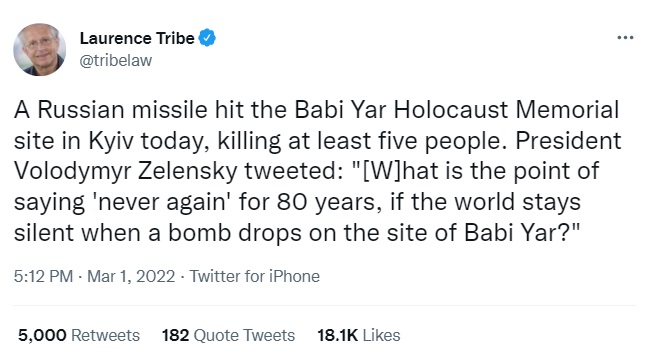 The Holocaust memorial hoax was also promoted by Fox News reporter Jennifer Griffin, who also circulated the fabricated story that Russia was using "mobile crematoriums" to hide war crimes.
The headline of the Fox News YouTube video is 'Russia bombs Holocaust memorial site where more than 30,000 Jews were murdered' and no retraction appears to have been made.