By NE – nakedemperor.substack.com
Before I even get going, stop with the conspiracy theories. The Bilderberg group is just an openly transparent get-together for powerful people. Participants attend as individuals, rather than in any official capacity, meaning discussions and meetings will have absolutely no impact on your life at all. Why shouldn't the elite be able to have a cosy chat away from the prying eyes of the hoi polloi? And yes, this paragraph is me being sarcastic.
Bilderberg gets its name from the first meeting venue, the Bilderberg Hotel in the Netherlands but what is Bilderberg? From the horses mouth:
Founded in 1954, the Bilderberg Meeting is an annual conference designed to foster dialogue between Europe and North America. Every year, between 120-140 political leaders and experts from industry, finance, labour, academia and the media are invited to take part in the Meeting. About two thirds of the participants come from Europe and the rest from North America; approximately a quarter from politics and government and the rest from other fields.
The Bilderberg Meeting is a forum for informal discussions about major issues. The meetings are held under the Chatham House Rule, which states that participants are free to use the information received, but neither the identity nor the affiliation of the speaker(s) nor any other participant may be revealed.
Thanks to the private nature of the Meeting, the participants take part as individuals rather than in any official capacity, and hence are not bound by the conventions of their office or by pre-agreed positions. As such, they can take time to listen, reflect and gather insights. There is no detailed agenda, no resolutions are proposed, no votes are taken and no policy statements are issued.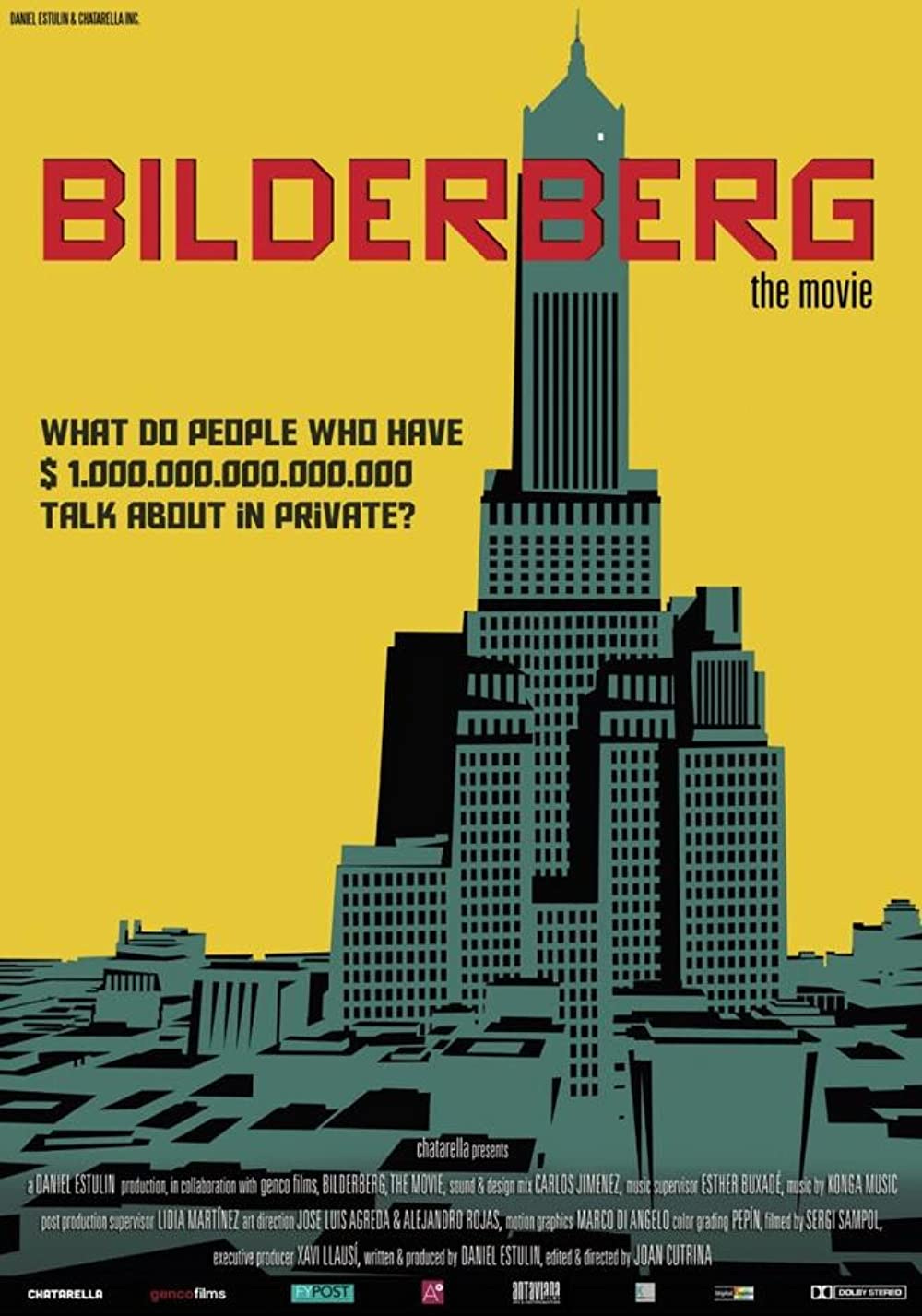 This year was the first meeting since the pandemic began. It started on 2nd June and finishes today with approximately 120 participants from 21 countries in attendance. The VIP guest list includes high ranking members of governments, including:
Chrystia Freeland – Deputy Prime Minister of Canada
Margaritis Schinas – Vice President, European Commission
Charles Michel – President, European Council
Sanna Marin – Finnish Prime Minister
King of the Netherlands
Mark Rutte – Dutch Prime Minister
Oksana Markarowa – Ambassador of Ukraine to the US
Michael Mullen – Former Chairman of the Joint Chiefs of Staff, US
Big pharma is being represented by:
Albert Bourla – CEO of Pfizer
Emma Walmsley – CEO of GlaxoSmithKline
Members of the CIA/Military/Intelligence include:
William Burns – Director of the CIA
James Baker – Director of the ominously named Office of Net Assessment, US
Jens Stoltenberg – Secretary General of NATO
Mark Sedwill – Chairman of the Atlantic Futures Forum and top UK Spook
Jake Sullivan – Director of the National Security Council.
David Petraeus – Chairman of the KKR Global Institute
Sir John Sawers – MI6 – UK
Sir Jeremy Fleming – Director of GCHQ – UK
Financiers include:
Mark Carney – Former Governor of the Bank of England
Thomas Buberl – CEO of AXA
Jose Manuel Barroso – Chairman of Goldman Sachs
Sergio Ermotti – Chairman of Swiss Re
Ralph Hamers – CEO of UBS
AI, Big Tech and Surveillance are heavily represented with participants including:
Sam Altman – CEO of OpenAI
Demis Hassabis – CEO of DeepMind
Reid Hoffman – Co-founder of Inflection AI and LinkedIn
Jen Easterly – Director of the Cybersecurity and Infrastructure Security Agency
Alex Karp – CEO of Palantir Technologies
Yann LeCun – VP and Chief AI Scientist at Facebook
Eric Schmidt – Former CEO of Google
Kevin Scott – CTO of Microsoft
Peter Thiel – Co-founder of Paypal
Energy participants include:
Bernard Looney – CEO of BP
Yuriy Vitrenko – CEO of Naftogaz
Ben van Beurden – CEO of Shell
and of course, the leader of the pack, Henry Kissinger who has been attending since 1957.
For the full list, click here.
Even though members of the media are also in attendance (Anne Applebaum of the Atlantic, Shashank Joshi and Zanny Minton Beddoes from the Economist, Gerhard Zeiler, president of Warnermedia and Gideon Rachman from the FT, to name but a few), there is almost a complete blackout as to the very existence of the meeting.
The BBC are obviously too concerned with the Queen's Jubilee and last reported on the Bilderberg meetings in 2015. In 2013, they ran a story about how conspiracy claims are nonsense after a Labour MP asked some awkward questions in parliament, asking "Why is there no transparency about a meeting that could affect us all?".
This time round, it seems the Guardian is one of the few papers which isn't pretending that the meeting isn't happening. In an interesting piece by Charlie Skelton, he concludes that "Bilderberg knows that however the global realignments play out, and whatever a reset global financial system looks like, the shape of the world will be determined by big tech. And if the endgame is "Continuity of Government", as the agenda suggests, that continuity will be powered by AI. Whatever billionaire ends up making the software that runs the world, Bilderberg aims to make damned sure that it has its hand on the mouse."
As mentioned above, meetings are held under Chatham House Rules, so whilst we will never find out what has been discussed, we can get an idea about what the elites are concerned about:
Geopolitical Realignments
NATO Challenges
China
Indo-Pacific Realignment
Sino-US Tech Competition
Russia
Continuity of Government and the Economy
Disruption of the Global Financial System
Disinformation
Energy Security and Sustainability
Post Pandemic Health
Fragmentation of Democratic Societies
Trade and Deglobalisation
Ukraine
Clearly the chaos we can all feel is also being felt by the globalists. Obvious issues such as Ukraine, Russia and China are on the list but, more interestingly, their number one concern is Geopolitical Realignments.
Continuity of Government and the Economy sounds foreboding, especially when followed by disruption of the Global Financial System. Fragmentation of Democratic Societies, Disinformation and Energy Security and Sustainability all sound like they are panicked. Deglobalisation is also an interesting topic for the globalists to be discussing.
And finally Post Pandemic Health. What could this mean? Future pandemics? Health problems caused by Covid, lockdowns or vaccines?
This has taken place shortly after the World Economic Forum's (WEF) get together in Davos. Henry Kissinger is said to have an important role in guiding the WEF agenda and indeed there is a massive overlap in the issues discussed there and at Bilderberg. Many of the Bilderberg attendees are also WEF members.
According to some, the real power doesn't turn up, instead their minions are sent along. This makes some sense when you look at the UK MPs that are attending (Michael Gove, David Lammy and Tom Tugenhat), none of which are anything to write home about. However, Michael Gove compares himself to Tyrion Lannister from Game of Thrones and is constantly stabbing someone in the back to further his career. David Lammy could potentially be the next Labour leader and Tom is a contender for Boris Johnson's job if he is ousted in the near future.
The elites are worried. Are they discussing the Great Reset or their latest catchphrase the Great Narrative? We'll never know but we should, especially from our elected representatives. However, I'm pretty sure we will be able to guess relatively soon. And once again, the main stream media is letting us down. The big issues of the day are once more being supressed, with little scrutiny over the people and issues that will have massive impacts on our lives over the coming months and years.