Excerpts:
SAINT JOHN, NEW BRUNSWICK — A 52-year-old cardiologist, hospital director and hockey coach is dead after spending much of 2021 belittling the non-vaxxed.
Dr. Sohrab Lutchmedial received his first mRNA injection on January 16, according to his Facebook page. It's unclear whether it was Pfizer or Moderna. It also doesn't matter. But those were the only two injections authorized for use in Canada at the time.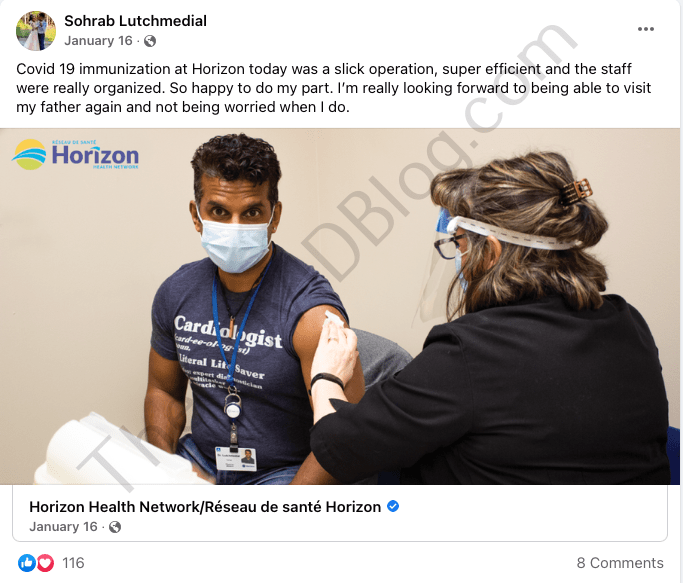 Dr. Lutchmedial did not post about his second injection anywhere across his three social media platforms. But he did speak of his disdain for the non-vaxxed, and disseminated dangerous disinformation supporting the global depopulation agenda.
He said on July 10 that the non-vaxxed are selfish and that he "won't cry at their funeral"

Dr. Lutchmedial tweeted on August 15 that more Americans would get the injections if they were called "antibody guns."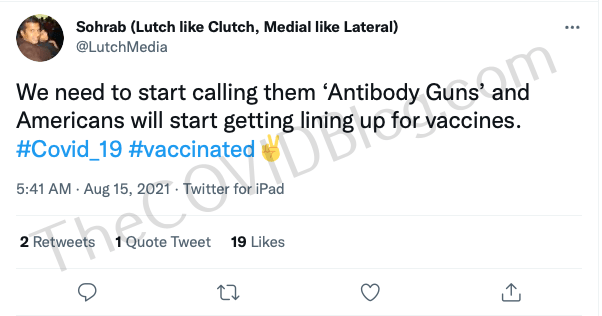 He promoted mRNA injections for 12-year-olds and made the false, very dangerous claim that the shots are "undeniably safe."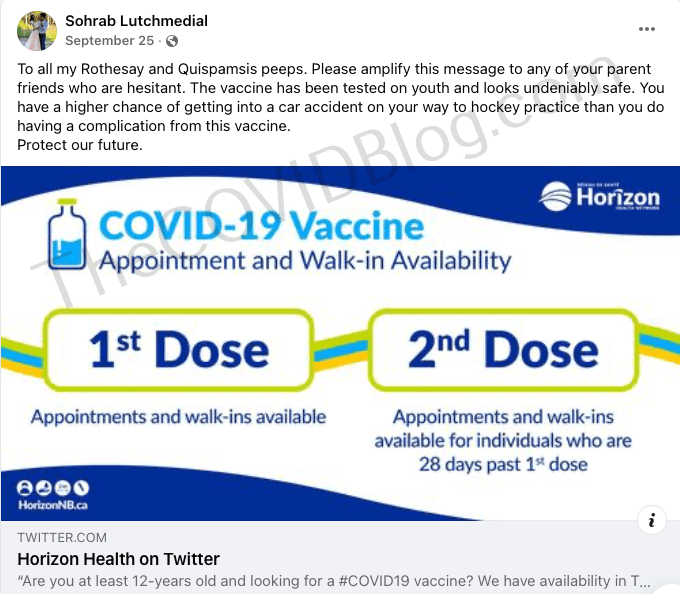 Dr. Lutchmedial then advocated violence against so-called anti-vaxxers, saying he wants to "punch those people in the face."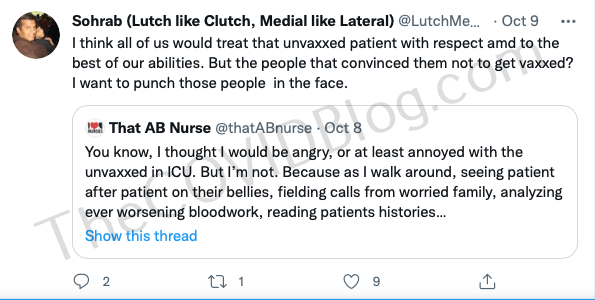 Whether you call it ironic, prophetic or something else, Dr. Lutchmedial said via Facebook on March 5, "99.999999% of all the decisions and actions we make during our lives means absolutely nothing when we die." The post was in response to the death of Walter Gretzky, father of NHL great Wayne Gretzky.

Dr. Lutchmedial received his third injection, aka "booster," on October 24.
His last Facebook post was published on November 7 at 3:10 p.m. local time. It was about visiting friends and family (his kids) at the University of Guelph in Ontario.
Dr. Lutchmedial "died in his sleep" on November 8, according to CBC News.
He worked at the New Brunswick Heart Centre for more than 20 years. Dr. Lutchmedia was part of a team to perform the first MitraClip procedure in Eastern Canada. It repairs the heart's mitral valve without open-heart surgery.
Read the full article at The COVID Blog.